This page provides information and resources to increase the understanding of menopause.
Menopause is usually a natural process which affects a significant number of the population. Not all women will experience significant symptoms; however most women will experience menopausal symptoms of some sort, and some of these may be quite severe and have a significant impact on everyday activities. Black Country Healthcare NHS Foundation Trust acknowledges the impact that the menopause can have on the working lives of some women and is committed to making all staff aware of the supportive steps that can be taken where required.
Here are some resources that can help better the understanding of menopause.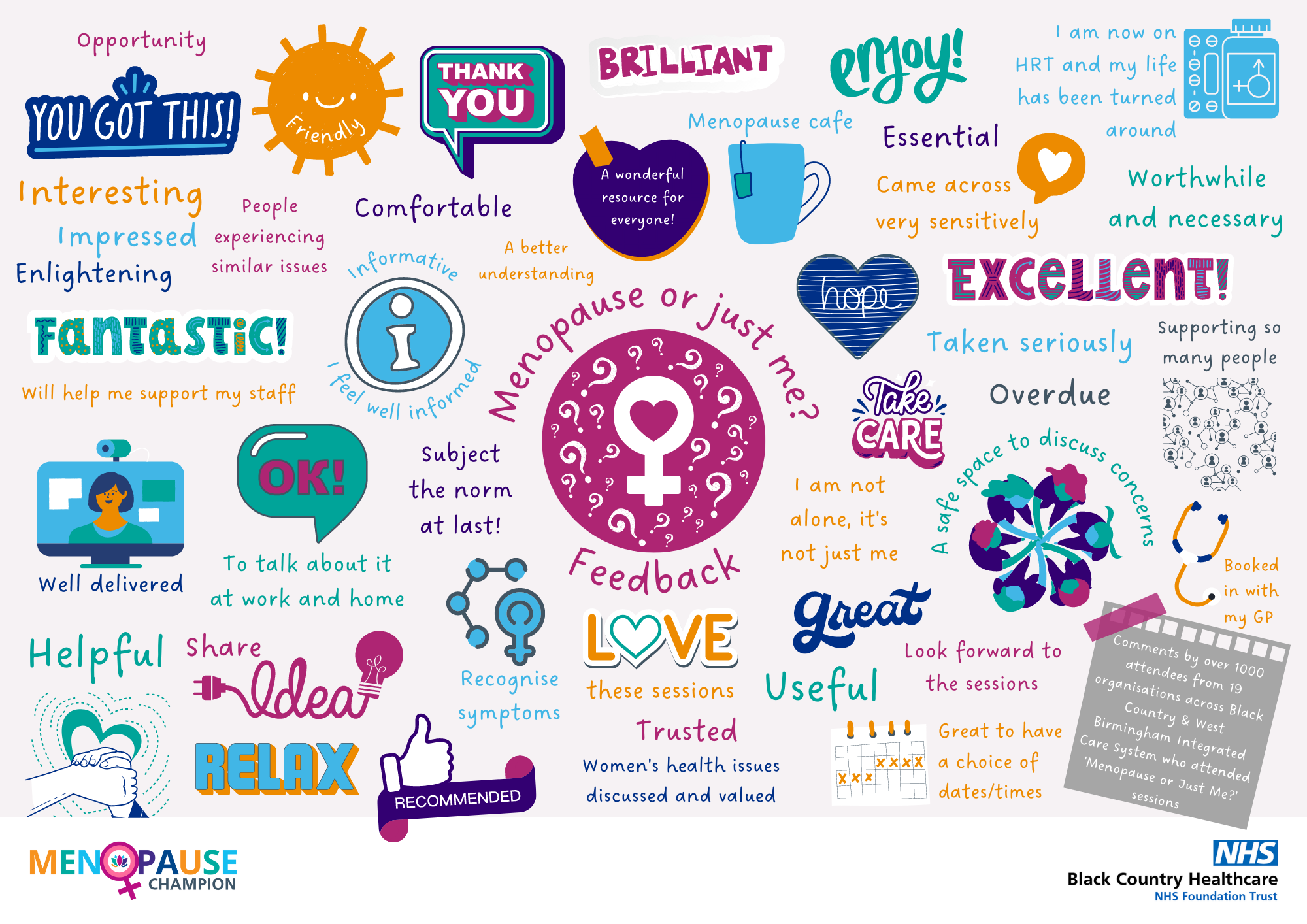 Balance - An app which was recently launched by Dr Louise Newson
Menopro - An app which is for Menopausal Symptom Management
mySysters - An app for women experiencing symptoms of perimenopause and menopause who want to track symptoms and join their community.