Due to the COVID-19 pandemic, we have not been able to host research events. However, we will soon be looking at restarting events so please keep checking back for updates!
You will hear about upcoming events on our Social Media pages!
As part of Mental Health Awareness Week, our R&I team participated in a Kindness campaign by taking the time to support others through being kind. We mentioned the ways we are being kind to ourselves or others around us. We achieved this through a week long Twitter campaign and posted some of our favourite Kindness quotes. Please head to our Twitter page to see the #KindnessMatters posts.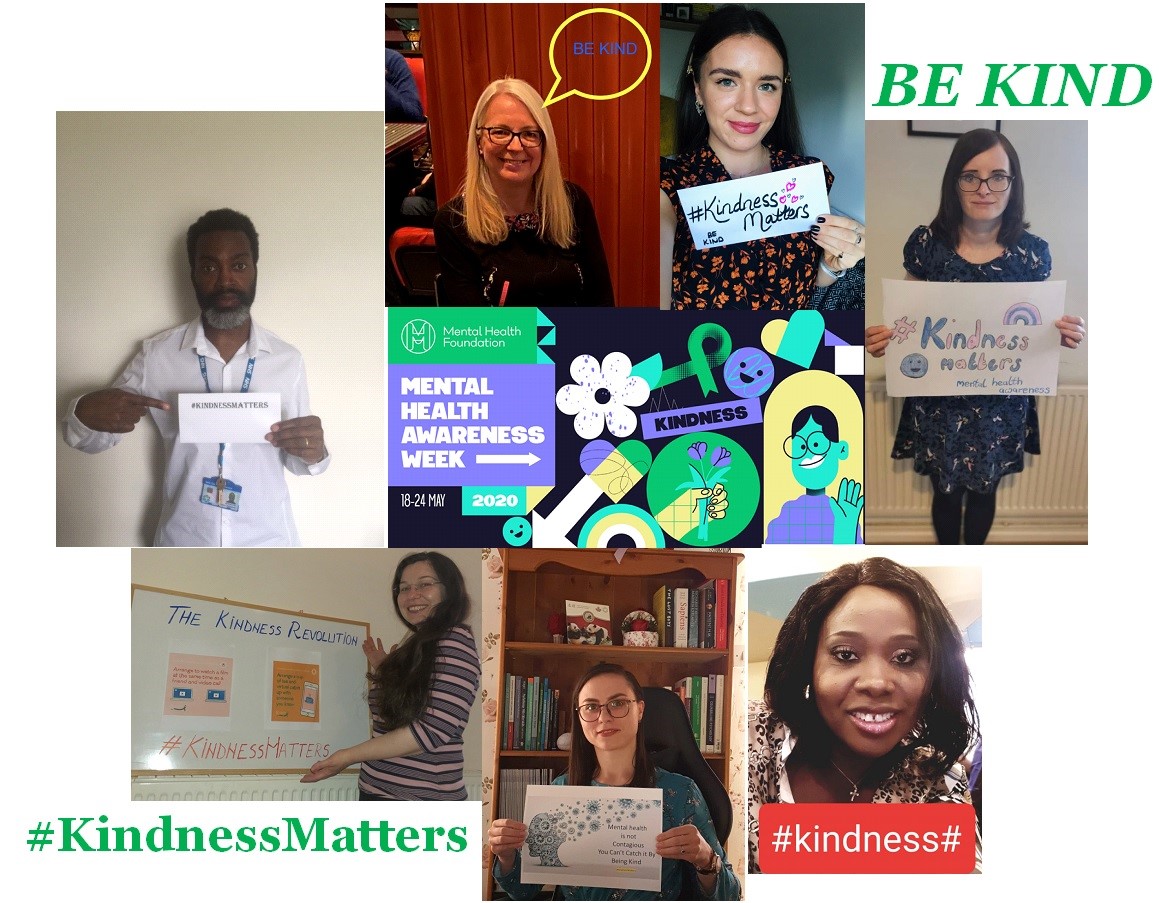 The R&I team wanted to thank everyone that takes part in Research and individuals who work in Research, as part of the #Red4Research campaign. The Research Team wore Red to promote research and show the importance of research to increase our knowledge with the aim of improving outcomes for individuals accessing NHS services.