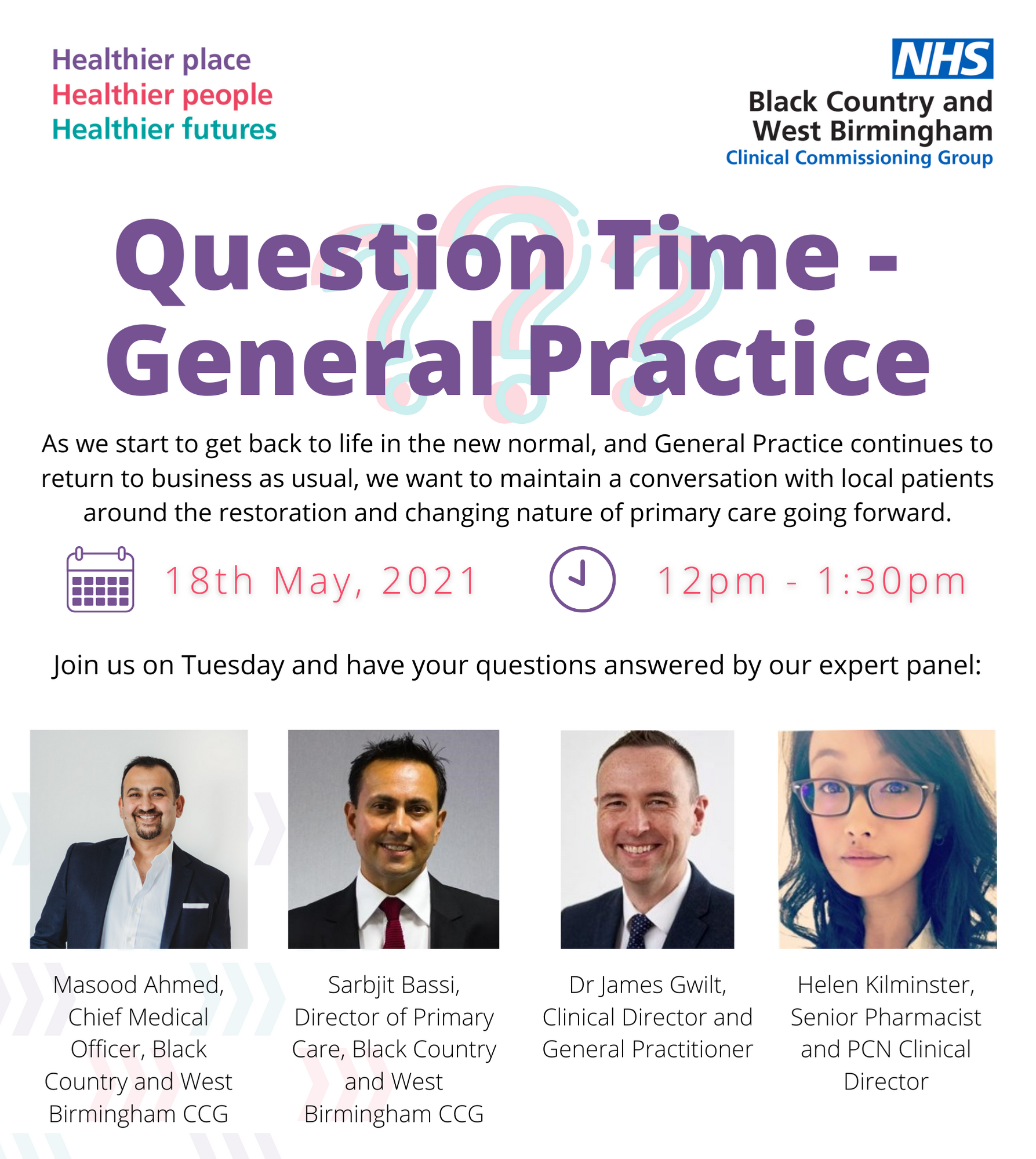 As we start to get back to life in the new normal, and General Practice continues to return to business as usual, we want to maintain a conversation with local patients around the restoration and transformation of primary care going forward.
Do you want to know how we're recruiting the next wave of GP's? Or perhaps you want to know how we're improving access to appointments? Then join us on the 18th May,12pm – 1:30pm, to have your questions answered by our panel!
Head to the Eventbrite page here to register, submit your question, and to read the biographies of our panel. Alternatively please email bcwb.engagement@nhs.net or call 0121 612 1447 to book your place.
We will only have time to answer 7/8 questions on the day as we want to devote time to discussion around the answers, but all questions will receive a response. We will not have time to answer questions about individual concerns or complaints, so please frame your question appropriately.
We will also encourage you to ask your question directly to the panel, so the Chair may bring you in on the day.
We look forward to seeing you there!