Black Country Healthcare NHS Foundation Trust will be hosting a facilities career event in Dudley for jobseekers across the Black Country.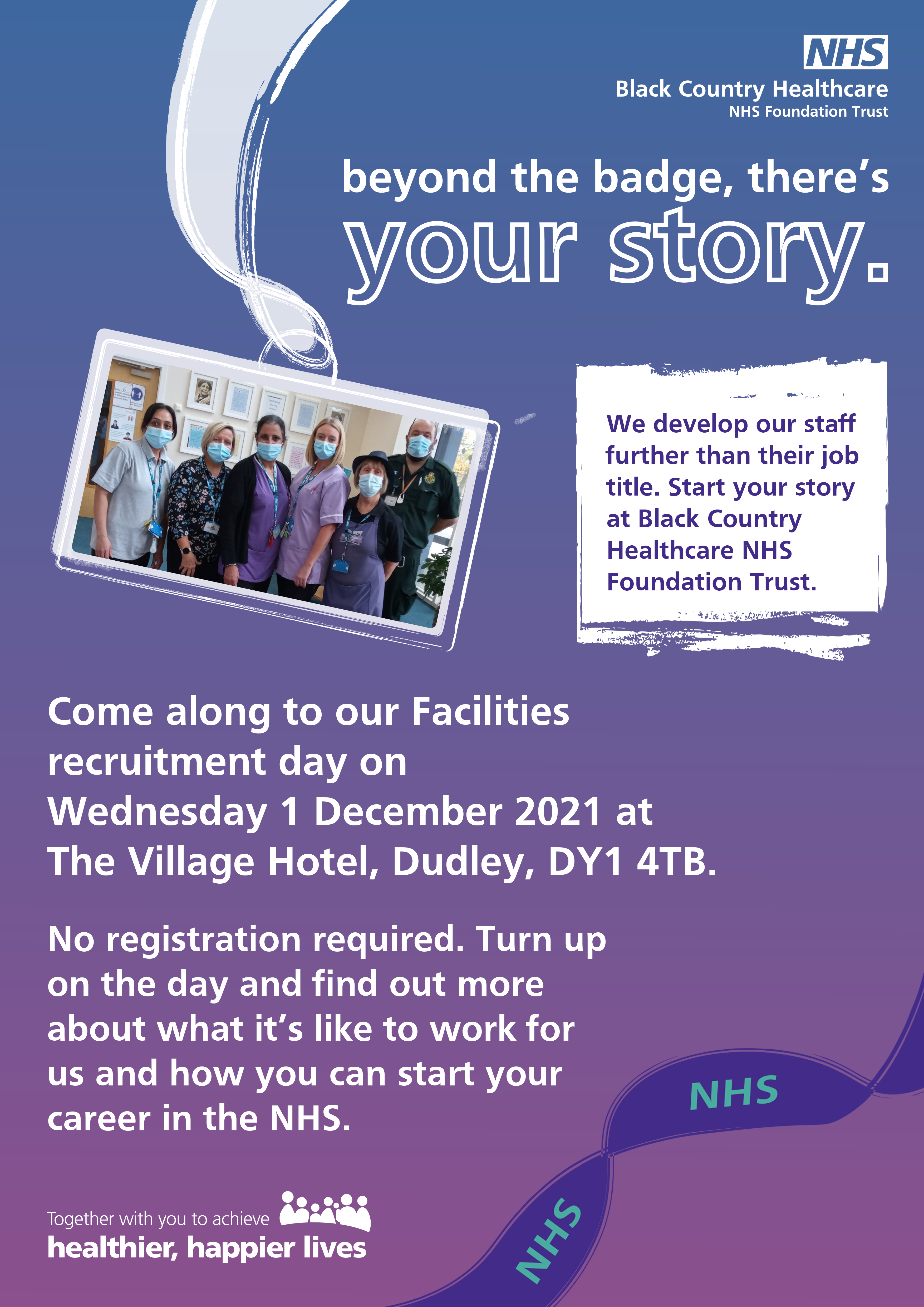 The event will take place on Wednesday 1 December at The Village Hotel in Dudley and is open to anyone who is looking to start their career in the NHS, as well as looking to obtain experience within the estates, facilities and hospitality industry.
Staff including administration, hospitality and catering, plumbing will be showcasing their roles and highlighting how these support service roles fit into the wider NHS services across the Trust.
Speaking ahead of the event, Joanne Appleby, Head of Facilities and Operational Estates said, "Increased demand right across all of our services is creating great challenges and opportunities within our workforce and it is so important that we plan ahead to meet the needs of our growing population into the future.
"The upcoming careers event will showcase a diverse range of job opportunities throughout the Trust within our Estates and Facilities teams that allow for the start to professional and support positions for jobseekers across the Black Country."
"This event will demonstrate that the Trust is seeking to recruit and that there are opportunities for people seeking work both long term and more flexibly."
To find out more about the event, email Joanne Appleby on jappleby1@nhs.net