Bring joy to our patients this Christmas!
Our Black Country Brighter Lives charity wants to bring joy to all the patients in our care this festive season, but to make this happen, we need your support!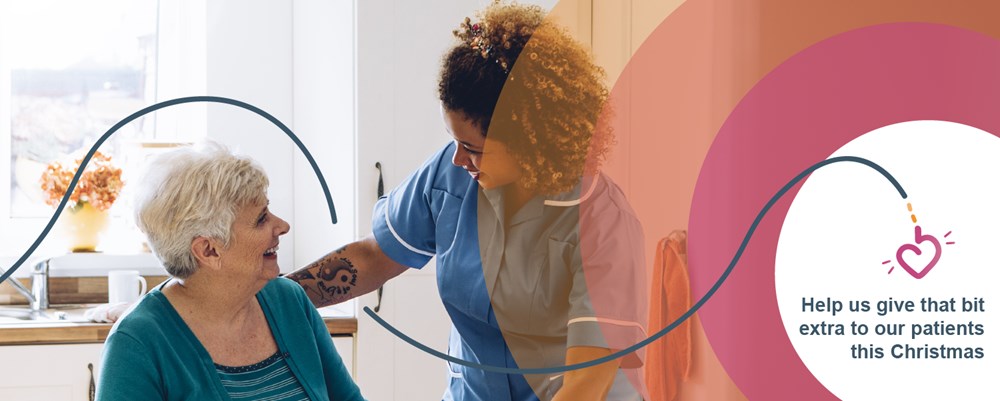 Spending time in hospital at Christmas can be a very difficult time for our patients, their families and loved ones, but even more so this year due to the pandemic and visiting restrictions in place.
Being a patient in hospital is not always an easy experience for some, and being away from home during a season where it is common to be among friends and family will be incredibly difficult for a lot of the individuals in our care. Many people forget that one of the biggest social effects that the pandemic has created is increased loneliness and isolation, and its impact on our inpatients mental health has been detrimental.
This year, our Black Country Brighter Lives charity want to bring festive joy and magic to all the patients in our care this Christmas by giving each and every one of them a gift to show that we care, that we are thinking of them and most importantly, they are not alone this Christmas. But to make this happen, we need your support.
Whether it be funds for treats and gifts for our patients on the wards to enjoy on Christmas Day (such as hampers, food, activity books, refreshments, wash kits and more), or donations that could aid our bigger projects such as more electronics to help keep our patients connected with their loved ones during their stay, or improve the facilities on the wards to better enhance their experience, your support (no matter how big or small) will make a world of difference.
£2 could help us buy treat selection boxes, activity books, pens and colouring items for our elderly patients
£5 would help us purchase DVDs, board games, portable radios, headphones and more for individuals to enjoy during their stay
£10 would help us fund winter items such as scarves, blankets, stocking fillers, gloves, and more
£20 could fund a big festive hamper for our patients to enjoy on Christmas Day!
If you decide to make a donation, dont forget to gift aid your donation, which means that we can claim an extra 25p for every £1 you donate and it wont cost you any extra.
Why not fundraise for us this Christmas?
If you, your family, workplace, organisation, school or more would like to fundraise for us, we would be happy to support you with your venture! There are so many creative, festive things you could do to raise money.
If you need any inspiration, then look no further! Why not host a virtual Christmas party or cheese and wine evening with your family and friends, or you could even bake your very own Christmas cake and ask your family and friends to guess the weight of it. You could also get your children and grandchildren involved and host a virtual Santa run!
Donate £2 for Christmas Jumper Day!
Its Christmas Jumper Day on Friday 11 December, and we couldnt be any more excited! A truly fun activity, you can wear your most festive, creative, zany jumper from either the comfort of your own home, with your friends and family, in your office, at school anywhere!
You can purchase a jumper online or from most retailers, or if you want to do something completely different, why not upscale and old one with some Christmas items, such as glitter, tinsel, baubles and felt!
So why not get involved? Wear something festive, donate £2 to our Christmas appeal and spread the joy! Make sure you send in a photo/video of your wonderful jumper to us as at bchft.brighterlives@nhs.net and we will feature it on our social media and website!
Get involved today
Our Trust are so proud of our staff, patients, carers and service users, and we hope that our wonderful Black Country community can help us support them in this greatest hour of need.
However you decide to support us, we'd like to thank you for your kindness and for helping us bring some joy to the patients that will be in our care this Christmas.
We'd also like to wish you, your family and loved ones a very Merry Christmas!