We all have mental health, just like we all have physical health. Mental ill health can strike at any time and can affect people from all walks of life.
Although things are improving, stigma still exists around mental ill health. As a society, we don't tend to know how to take care of our mental health like we do our physical health. This means not many people know how to support a friend, family member or colleague experiencing a mental health issue, or where to go for support for their own mental health. 
In 2000 the Mental Health First Aid England programme was created in Australia, by Betty Kitchener, an educator and mental health consumer, in partnership with Professor Tony Jorm, a mental health researcher. By 2006 England adopted this training and has gradually spread to many other countries across the globe. 
The course won't teach you to become a therapist but just like physical first aid, it will teach you the skills to listen, reassure and respond, even in times of crisis.
Learning takes place currently via an online platform with a variety of group activities presentations and discussions. It is hoped that once it is safe to do so face to face training will return to the classroom.
Learn about MHFA England's vision and mission by watching You Tube clip
Suicide is an emotionally triggering topic for many to comprehend and sadly, many of us will have been touched by it in some way. Suicide First Aid (SFA) framework embeds suicide prevention awareness knowledge and skills to support individuals, places of work and community groups to adopt a population-based approach, encouraging partnership and collaborative working.
Black Country Healthcare NHS Foundation Trust are providers of both Mental Health First Aid (MHFA) and Suicide First Aid (SFA) training.
Instructors Kay Higgins and Emma Heys have 25 years combined teaching experience delivering accredited training courses and have supported people from a wide variety of backgrounds, including vulnerable adults, children and those experiencing poor mental health. Both qualified in Applied Suicide Intervention Skills Training (ASIST) and have successfully completed SFA City & Guilds Associate Tutor Training. Both have extensive lived experience in supporting people during a mental health related crisis in a personal/professional capacity. As MHFA instructor members the team have access to a wide range of resources, statistics, support services both nationally and locally and hold testimonials and quality feedback to support the learner experience.
How is training delivered?
Using tutor facilitated learning, over 3 hours, attendees can expect a balanced mixture of group discussions, scenario-based activities, working in pairs and use of breakrooms (if online). Instructors promote inclusivity at all times with considerations to support cultural differences and differentiation within the group such as the ability to tailor examples given throughout the course, and using localised statistics wherever available.
The importance of self-care is highlighted and strategies are shared to support this. This is part of postvention supporting those left behind when someone dies by suicide, recognising that they are at increased risk of future suicidal crisis themselves due to the ripple effect a suicide can have on a community and loved ones. The course discusses the importance of supporting those bereaved by suicide too. Postvention is important even following high profile/publicised suicides.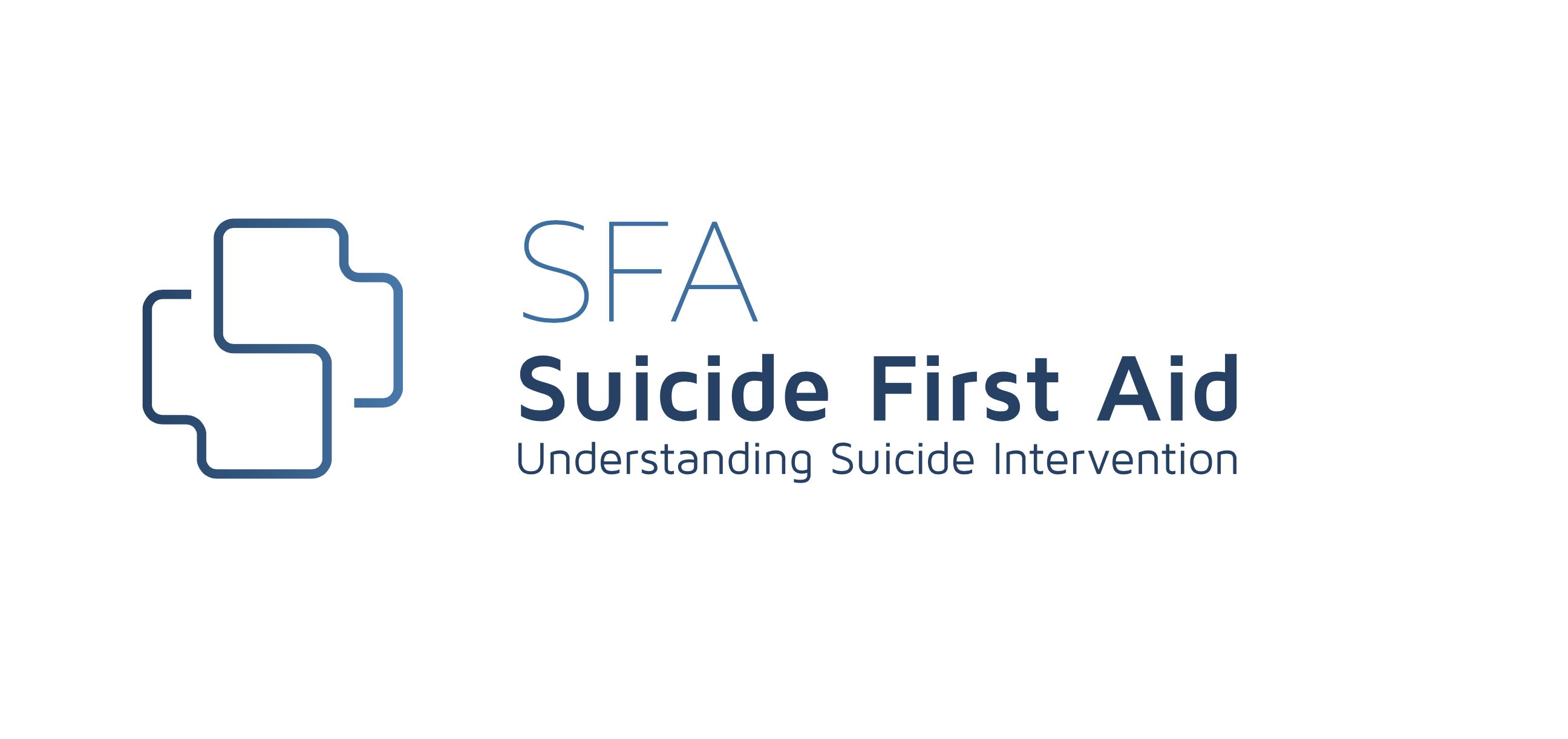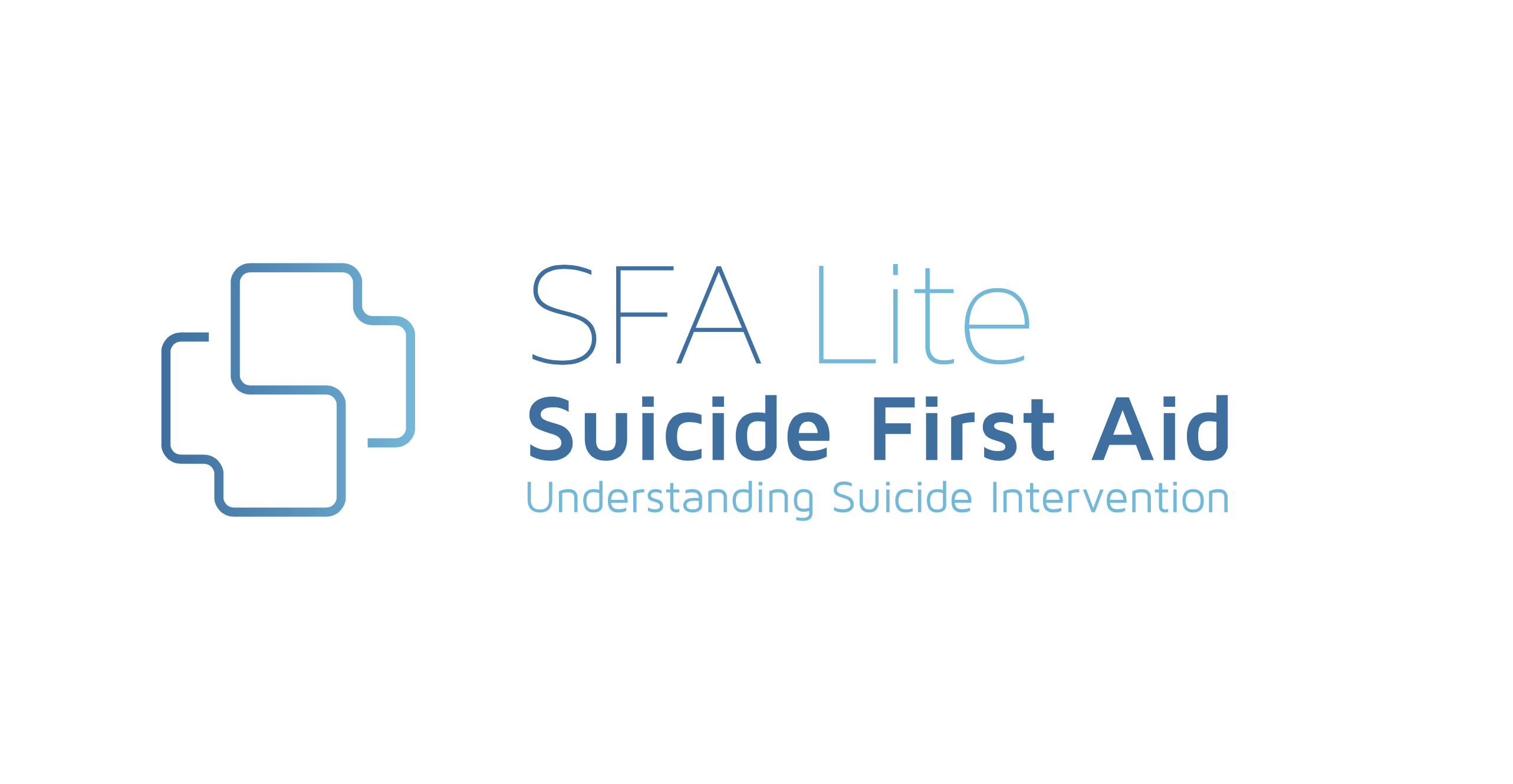 An understanding of mental health and the factors that can affect people's wellbeing, including your own
Practical skills to spot the triggers and signs of mental health issues
Confidence to step in, reassure and support a person in distress
Enhanced interpersonal skills such as non-judgemental listening
Knowledge to help someone recover their health by guiding them to the appropriate support
The team deliver 'open' courses which are available for a variety of individuals (who are not attached to an organisation, often by block booking and by prior arrangement) to gain access to a course for learning and engaging with other individuals from a range of backgrounds within a training session.
For available for open courses please click here
there are currently no open courses available, please check back in the middle of September 2022
The team deliver 'closed' courses which are arranged by prior discussion and are available to anyone (private, commercial, business, charities, community groups etc) who wish to consider a privately commissioned course for their own cohort. If you wish to discuss opportunities for your training needs please make contact with bchft.mhfaenquiries@nhs.net where a member of the team will be happy to support your request.
raising awareness
reducing stigma around mental health
increasing knowledge and confidence
promotes an early intervention which enables recovery
Dependent upon which course you attend there will be slight differences upon the learning outcome. To find out what to expect please click here for more information on Adult courses or here for Youth.
| | |
| --- | --- |
| Tammy Partridge-Smith | MHFA Business Development Manager |
| Emma Heys | MHFA Instructor & Suicide Intervention Skills Trainer |
| Kay Higgins | MHFA Instructor & Suicide Intervention Skills Trainer |
| Rhi Thompson | MHFA Administrator |
Both instructors are highly skilled with a wealth of professional and personal experience and able to offer flexibility in learning to meet training needs where possible.
Email: bchft.mhfaenquiries@nhs.net

You can follow us for updates on social media
@BCHFT_MHFA
Black Country Healthcare MHFA
Training can be arranged by individuals or as a block booking for your organisation/group at request.
Both classroom and online delivery methods are available with covid safey measures in place to support your training needs.
Click here for a PDF version of our training brochure
Costs can vary dependent upon the type of course and numbers of attendees booking. Please ask for a price at the time of enquiry at bchft.mhfaenquiries@nhs.net - Discounts apply for NHS partners and voluntary sector oganisations.
A high standard of training is provided in each and every course with experienced and qualified instructors each with a teaching background. Prices are competetive and reflect in standard of delivery. See what our customers have said following the training received.
G.Moore - Assistant Director of Pharmacy Operations and Governance, The Royal Wolverhampton NHS Trust
Absolutely amazing course with brilliant trainers covers everything you need to be able to support yourself and your colleagues around mental health. Teaches you basic skills importantly it lets you know no question is wrong and silence is ok when supporting someone. You realise how important that first contact is to help someone in a crisis no matter what they are suffering from, also provide you valuable skills to be able to support yourself. The course also covers the importance of emptying your stress container and having time for yourself. The group of people you meet all have a common goal and can then become your support team. I cannot recommend this course enough and I really feel it should be mandatory for anyone looking after staff. Adult MHFA Two Day
---
A.Harris - Midwife, The Royal Wolverhampton NHS Trust
The course exceeded my expectations! The course leaders Emma & Kay were great. Both very friendly, easy going and with obvious life experience within mental health to kindly share. Very well organised and well delivered. Very sensitive towards candidates and regularly offered support for areas some found difficult. The course will prove of huge benefit to me personally to support friends & family, in addition to colleagues & service users with their mental health. I feel confident to use the ALGEE algorithm to aid this. I have learnt the importance of supporting and not necessarily advising others, using non-judgmental listening and open questions. Also, to look from the others frame of reference and not my own. A very valuable course. A fantastic course that I would recommend be compulsory for all health care professionals. Adult MHFA Two Day
---
E.Williams - Headteacher, Pennyhill Primary School
This was a really valuable piece of training. It provides a clear framework which you can use to support and signpost others. The training manual is well developed so it provides a useful resource which you can keep referring to after the course. A good list of agencies to signpost people to. Back in school now and I have already used the framework and the handbook for signposting. Youth MHFA Two Day
---
A. Hines-Hemans - Business owner of Calm Therapy Centre
I enjoyed the course and learnt a lot from it. The course content was very well organised and the two presenters delivered, what is often seen a taboo subject, in a very sensitive and compassionate manner.
It was interesting to learn that to use the term "committing suicide" is not very helpful as this could be implying a crime had been committed.
We were given some interesting statistics on the increasing suicide rates amongst the British population. With the unfortunate rise in death by suicide, I would highly recommend this course to anyone". Suicide First Aid Lite
---
S. Cox - Paramedic, WMAS
Very informative and well lead course, subjects were covered fully and further discussion was supported and encouraged.Probably the most useful and informative course I have attended for sometime , coupled with the SFA course attended a couple weeks ago I feel more confident to support others and look at my own well being in more detail.Keep up the great work. Adult MHFA Two Day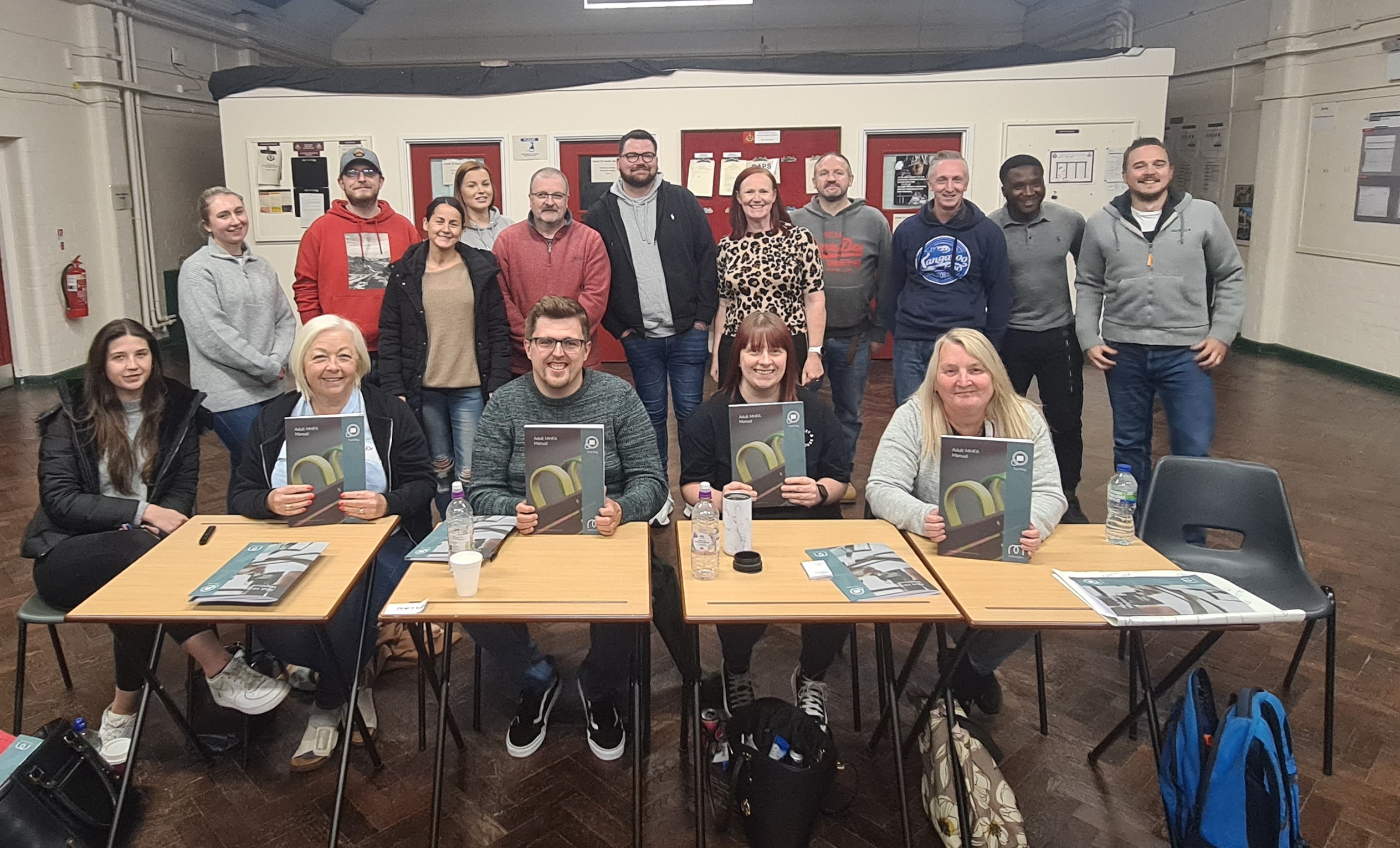 ---
R. Singh - Health & Wellbeing Coach Dudley PCN
The training was well presented and in a kind environment. This created a safe space to learn and express opinions openly. The content was just enough as an introduction and will benefit me in my role as a health and wellbeing coach as well as opening a pathway to attend the mental first aid course in the future. Mental Health Aware (Half Day)
---
L. Storer - Company Buyer - Nuneaton Signs
I thought attending the course would be completely out of my comfort zone & I would struggle to complete the two days, however within a few minutes of being there both instructors put my mind at ease. Talking about mental health & feelings does not come easy to me but we had such a lovely group it made it very easy to relax and be more open. I have taken away a huge amount from the course & feel confident to apply what I've learnt if it is needed in the workplace or other situations. Adult MHFA Two Day